With one in five US adults living with some form of mental illness, mental health has become a priority for many Americans.
New Mental Health Space, ETHERA, Is Innovating The Therapy Experience For Both Clients And Practitioners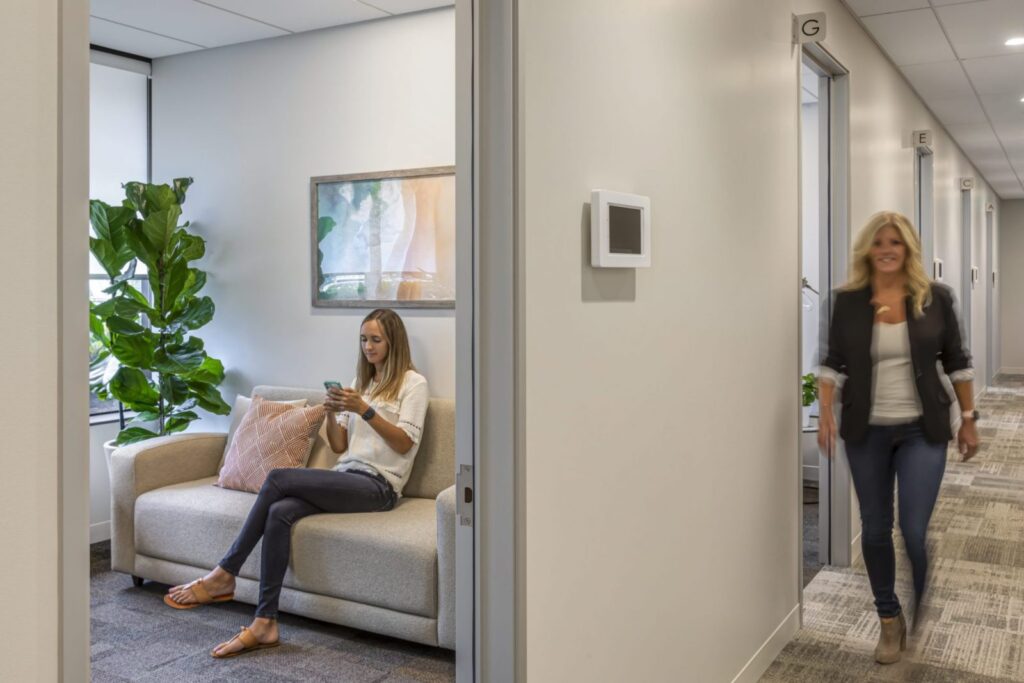 Ethera Care Inc.
With one in five US adults living with some form of mental illness, mental health has become a priority for many Americans. The stress of the pandemic and the accompanying isolation has further exacerbated this demand. As therapists are working to keep up with the increased demand for mental health services, many are experiencing burn out particularly if they are trying to conduct telehealth sessions while dealing with the distractions of working from home. Ethera, a new mental health co-practicing space in Irvine, Orange County supports mental health and wellness professionals with the ideal environment to provide exceptional care.
Ethera co-founder, Jennifer Kim, a licensed marriage and family therapist, says her vision was not just to create an ideal physical space, but also build a collaborative community of clinicians. Inspired by the many conversations with colleagues and friends, as well as her personal experience of the many barriers to starting a private practice, Jennifer and her co-founders set out to create a multi-faceted one stop shop solution for the pain points of a highly fragmented industry. Ethera provides turnkey therapy offices that can be booked on demand, as needed. "We are on a mission to increase access to quality mental health care by supporting both therapists and clients," says Jennifer. The large members-only coworking lounge sets Ethera apart from the traditional private practice office. Jennifer describes this space as "a safe space for therapists to gather and fill their cup—where the healers can go to recharge, decompress, consult, and collaborate—so they can continue to pour into the lives of their clients."
Ethera's space is equipped with a variety of soundproof, fully furnished offices that offer the latest tech features such as easy to use kiosk or mobile check in options for clients, digital key access, and automatic digital nameplate displays. This integrated technology enhances the experience for both clients and therapists, providing safety and privacy with a modern touch. The details throughout the space, from the layout to the specific books and décor, are evidence of how much thought went into the design of Ethera.
Research shows how important the therapist-client alliance is to effective treatment, and Ethera aims to simplify the experience of finding the right therapist. Clients can scroll through the Ethera Provider Directory or reach out to the Ethera team for a personalized therapist match. Because all Ethera providers are vetted prior to being offered membership, clients can be confident they will be receiving high quality care.
Currently open for business for both telehealth and in-person sessions, Ethera commits to ensuring the heatlh and safety of all clients and members by adhering to state protocols and following COVID-19 guidelines mandated by the CDC and WHO.
Providers can visit the website to schedule a tour and clients can contact Ethera to be matched with the perfect therapist.
CONTACT
Ph: 714.725.9897
Email: hello@myethera.com
About ETHERA
Ethera is a modern coworking space specifically designed for mental health and wellness professionals. Ethera strives to create the ideal growth environment for both clinicians and clients through well-designed offices and tech-informed tools. With a community of like-minded practitioners who value collaboration and growth, Ethera provides access to high quality mental healthcare.