Let's be honest – we don't know much about business accounting as therapists.
Come learn from the pro, Chris Borg!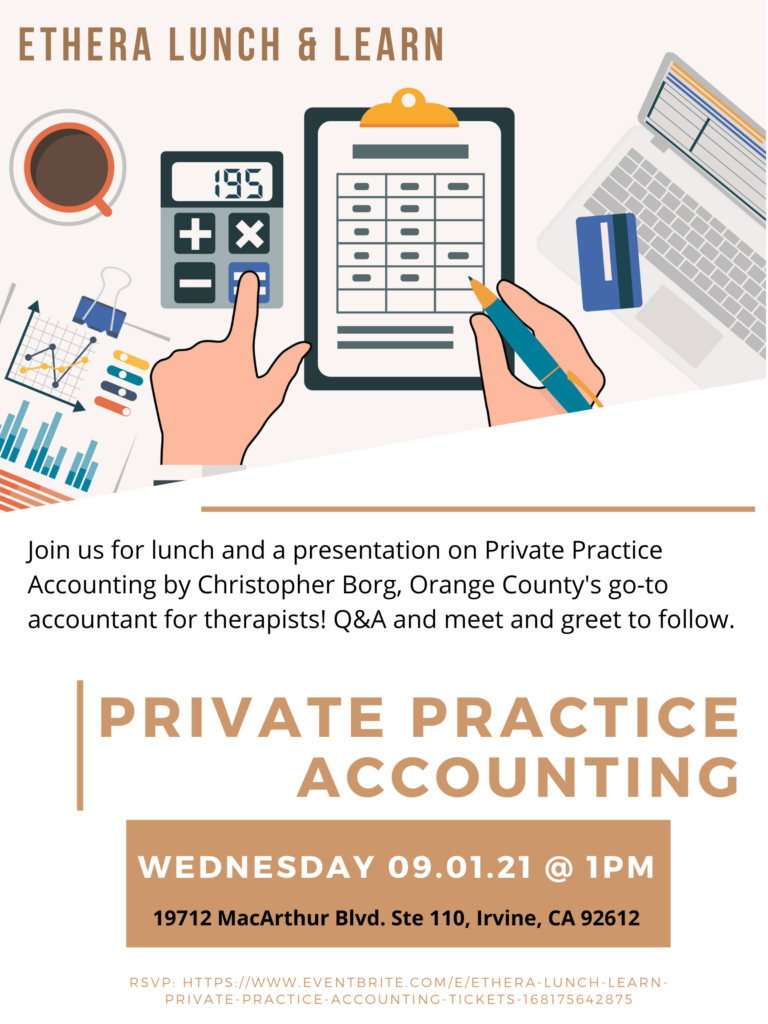 Christopher Borg, of Business Financial Solutions, is well known in the Orange County therapists circle for his heart of teaching and alliance for mental health. Join us at Ethera as we enjoy lunch while learning about private practice accounting from the best!
A few of the topics include:
Why and how to change from a sole proprietor to getting incorporated
Tips on structuring your business entity
Bookkeeping
In depth overview of tax write-offs
And so much more!
*Lunch is included and there is LIMITED SEATING. Please inform us ahead of time of any dietary restrictions.
*This is an in-person event. Therefore, we are only allowing those who are fully vaccinated to attend.
*If you are interested in this event but do not feel comfortable attending in person, please let us know as we may offer a hybrid format if there is enough interest in virtual attendance.