At Ethera, our goal is to push back against the tech companies that dominate our industry.
Ethera Empowers Mental Health Providers to Build a Thriving Practice.
Here's How.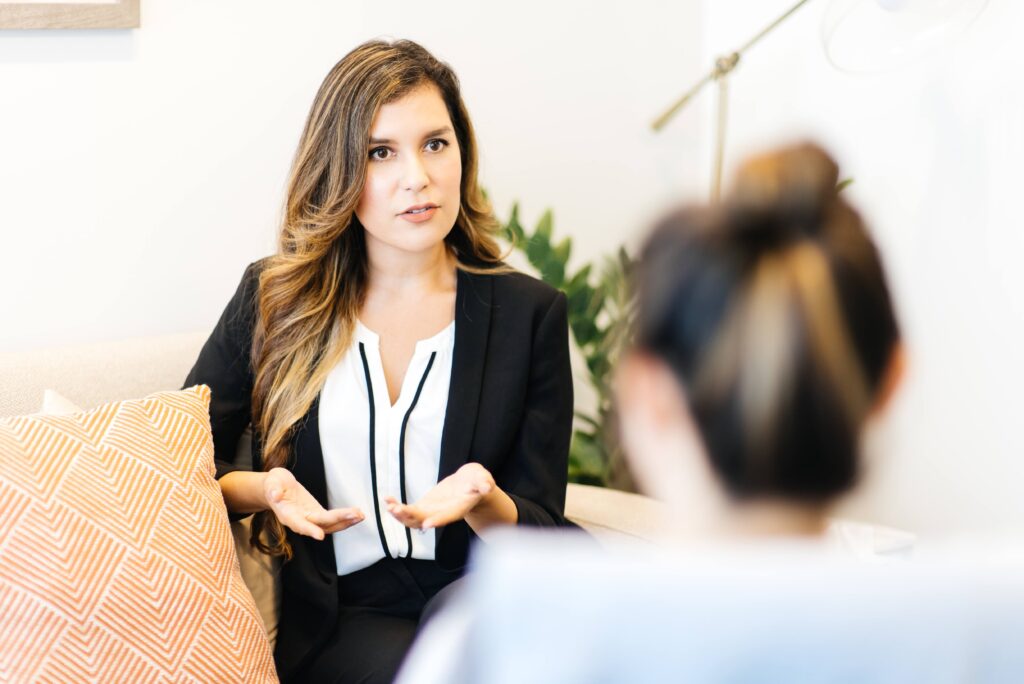 At Ethera, our goal is to push back against the tech companies that dominate our industry.
It's no secret that building a practice can be challenging. The digital era has made things even more difficult.
How so? With telehealth platforms, therapy is now more accessible than ever. Many practitioners are also exploring automation and other digital marketing tools—and the results are mixed.
The truth is that humanity is a key component of our industry, and most tech giants can't keep up with the level of personalization mental health services require.
Meanwhile, other platforms have made therapy something of a commodity, overtaking digital spaces to the detriment of providers' growth. But this doesn't have to be you.
For mental health practitioners, automation isn't always the answer.
Google has all but monopolized the mental health space.
The problem? It's the fourth-largest company in the world, and the Google Ads platform is both costly and free of any financial guarantees. While automated ads can capture leads quite effectively in many sectors, therapists are less likely to benefit from automation.
Why is this? First of all, Google's software doesn't always distinguish one specialty from another. And as practitioners know, the differences between marriage counseling and, say, trauma and PTSD psychology are pretty expansive.
Another problem: Some of the therapists who rely on automation use keywords that are either too broad or completely irrelevant to their practice—and they might not even know it. For instance, Google might recommend "DBT" or "children's psychology" or even simply "therapy" as keywords, and with one haphazard click, providers' marketing efforts may fall apart.
One feature actually lets Google write ad copy on behalf of the service provider! But when it comes to something as personal as choosing a therapist, clients aren't really drawn to content that some might say lacks humanity. As we all know, human connection is critical to the therapist-client relationship.
The commoditization of mental health services is hurting providers who want to grow.
Speaking of tech companies dominating the mental health space, Google Ads isn't the only hurdle early-stage practitioners face.
Another barrier includes online therapy platforms like Better Help and TalkSpace. These sites work with massive advertising budgets that tend to overshadow those of independent providers.
They charge low rates, rely on powerful SEO (just check the search results for therapy in your area), and cater to starting providers while hindering their growth.
Work on these sites, and providers will likely:
Make less money per hour (with the platform taking a cut).
Have limited to no control over which clients they take on.
Be subjected to the platform's performance expectations.
Here's the thing: Better Help and TalkSpace are, above all else, technology companies. These companies have millions of dollars invested in their growth by major backers who expect to profit first. And as these investors work to recoup their money, far too many practitioners fall behind—struggling to grow.
We want to combat this by giving private practices an even playing field.
Ethera is designed to help your private practice thrive.
Introducing the Ethera experience: co-practicing for mental health and wellness professionals, featuring a blend of thoughtfully-designed offices and seamless digital tools—including a matching system that introduces providers to their ideal clients.
To oversee the matching process, we carefully review each client's information before reaching out to our diverse network of vetted therapists. Then, we send the client a list of their top matches (therapists who view them as their ideal client).
Clients can rest assured these providers will be well-suited to their needs and available when they need them, while practitioners can organically build their practice with clients they love working with. It's a win-win!
The idea is to fuel both clinicians' and clients' development. Our community allows practitioners to:
Connect with likeminded professionals who value growth and collaboration.
Harness technology to integrate and simplify their communication, scheduling, and billing.
Grow their practice with their ideal clients
Utilize a stunning space that will enhance the therapeutic experience.
Whether you are new to private practice, growing your business, or simply looking to join a community of peers, our programming and services will nurture the therapist-client relationship and elevate your practice. How does that sound?
If you are interested in joining the Ethera community, we would love to hear from you.
Contact us or go to www.myethera.com for more information.